Are you a single, working homebody that does not attend many social events? Do you often wonder how you will run into your soulmate if the only place you go is to work? Do you ever think you have met someone compatible, but later find out he has more drama than a reality tv show?
Guess what… I answered yes to all these questions a few years ago! Dating was just so hard as a single mother with work as a main priority. After an end to my marriage, and a relationship soon afterwards that hit the fan, I did not know if I would ever find someone to love.. more importantly, someone that loved me. Many people would say that love will find you when it is the right time, but if I am being completely honest… I am super impatient. I consider myself to be relationship oriented in the sense that I just like belonging to someone. I think many women want to have companionship, but after multiple failed relationships, it becomes easier to accept being single (comment your thoughts). We put in so much time and effort just trying to get things that should come naturally in a relationship and waste so much time on someone that we just get burned out on starting over.  I was determined that my past relationships would not ruin it for my potential soulmate…lol. Although truthfully, being alone can  be good for you.
Sadly, I did not have much of a life but I met a few guys on my own just by doing social events with my son. I spent 97% of my free time making sure I had fun with my son. The other 3% was spent trying to find love (I am laughing as I type this, so it is okay if you do). The guys that I met were okayyy, just not anyone that I could see myself with long term. I went on a few dates with this one nice guy, but he just reminded me of a little brother, so I opted to not waste any more of his time. A few other guys were nice, but they all had hidden agendas. One guy was not so private about what he wanted, because I received a very disturbing picture and blocked him right away!🤦‍♀️
If anyone showed interest in me, I always made sure he took me out on a date. It was more the satisfaction of knowing that he could block out a few hours of his day for me and that he was okay with being seen publicly. I also needed him to know that I like getting out of the house. If we start outside of the house, then it shouldn't really be an issue to go out later down the road.  If someone could not go on a public date, then I pushed them in to the f*ckboy category and kept an understanding that allowing this type of guy near me is just wasting my own time. I'm the type of woman that likes going out. I like movie dates, bowling, being outdoors, museums, just basically anything that doesn't involve sitting still and I make it known. 
It ultimately became a challenge to find a willing candidate for a date. I am not sure why most everyone just wants to "chill", but I already spent 75% of my time at home and I was not trying to date there (lol). The guys in my area did not want to be seen publicly because their ex or baby mama might show up and cause hell. Many of the guys just had so much drama that I was just plain over it. I did not want to give myself any chances to be humiliated again, so boom… I thought of the genius idea to look out of my city with online dating.
I figured with online dating, I could find a man in the bigger city without having to commit to the club scenes or standing on a corner. I could still be a homebody, a mom, go to work, and date all at the same darn time. GENIUS! I would not have to worry about anyone's baby mama stalking my house or playing on my phone. GENIUS! I could be in control of whether I wanted to waste my own time. GENIUS!
 I was extremely excited about my newfound solution to the dating life. I grabbed my tiny little Metro PCS cellphone and started exploring some sites. After about 15 minutes, I quickly realized that I was a little too poor to find the man of my dreams on E-Harmony or Match.com. 
I searched a few more ideas and ran across Plenty of Fish (POF). POF turned out to be completely free, so I signed up and began my profile. I probably had the most descriptive biography of any person on a dating site.  I knew what I wanted, and I wanted to be sure my intentions were made clear on this profile.😊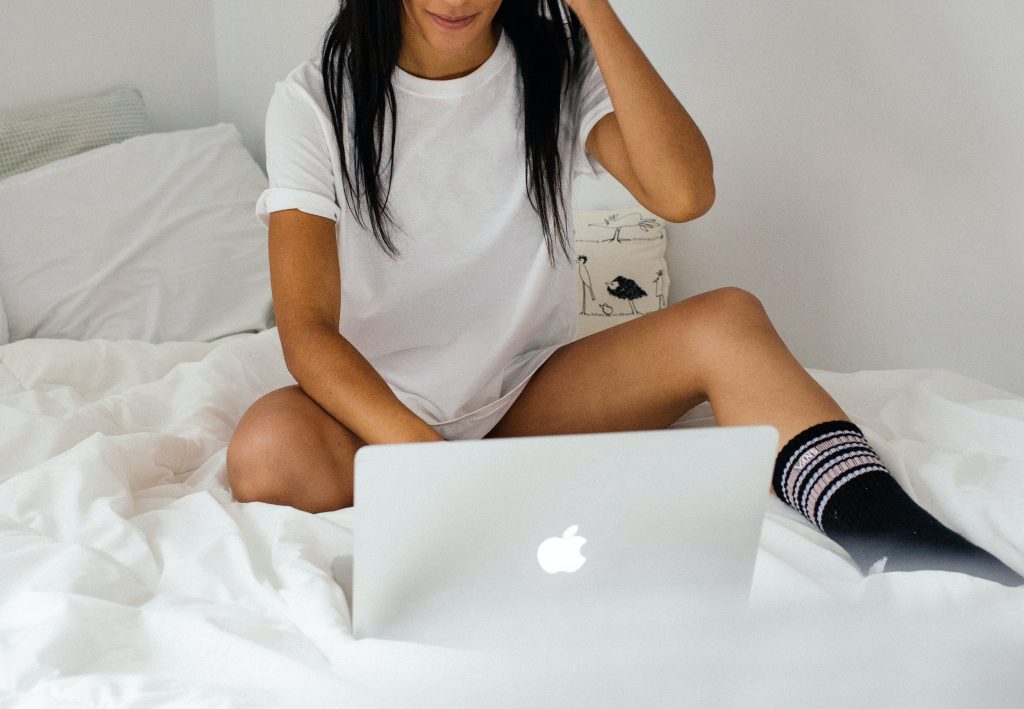 At the time that I created my profile, I had no idea of POF's "sexual" reputation. It has been known that many people on POF just want to hook up. It took me a few years to get that feedback about POF, and by then I had already deleted my profile.
Initially, POF did not disappoint me. I arranged many dates with men in a city about 30 miles away from me. I figured that was a good driving distance to keep a relationship going. I know this sounds a little "thottish" but trust me when I say it was not. One lunch or dinner date, that was it. I did not go to anyone's house and I would not dare invite them to the place where my precious son slept, so no judgement needed. Although I mentioned earlier that I loved going on dates, it did not always mean that a guy would be the one. One guy just insisted that I was not having a good time, and the reality was that my contact was bothering me the whole night. I went on another date where the guy was too eager to get to the casino. A few guys were great at texting late at night, but nothing throughout the day, and there was one I really liked but before we could ever plan a date; he disappeared. I enjoyed getting out of the house, and it was nice to have conversations, but no one really turned out to be anything that I wanted and some probably just did not want me. I deleted my POF profile and decided that I would try desperately to be patient.
After deleting my profile, I remained focused on my son and work. I told a close friend of mine that God will send me someone when the time is right. A few of the guys from POF still had my phone number and I decided if they wanted another date, they would call me. It was fun while it lasted, but I was done with online dating.
A month later, I get a simple text. "How was your day, lovely?" This text took me by total surprise because my phone was middle of the desert dry (meaning I was not hardly getting calls or text messages from anyone). I glanced at the sender and it was the one guy that I liked on POF that vanished. He and I had exchanged some text messages, but never really planned a date. 
His profile was interesting to me and really stood out from the other prospects on POF, so that is why I liked him. After a few text messages, I gushed about him to my friend/coworker but after he ghosted me…I did not think much about him anymore. His random text message just really took me by surprise, and I really felt like this was GOD sending me someone.  Why else would this guy just think of me after a month hiatus?
From that day forward, we communicated with each other every single day. We went on our first date a month after his surprise text. I was in even more awe when I met him in person. He was tall, dark, and handsome. We went to dinner and a movie where he was a complete gentleman the entire night. I looked up at him and this little excited voice in my head screamed, "He's my husband!". Years later, I still replay that night in my head. I don't have that little Metro PCS cellphone anymore, so I can't read the text, but I still read it in my head, "How's your day, lovely?" and I can honestly answer that it is amazing.
 I married him and I don't regret responding back to his text.  I often wondered about that time that he just disappeared, but I assume that he just needed to get rid of some baggage. I asked about it, he just smiles it off and says he had to take care of some things. It does not even matter to me what it was about, he's mine now.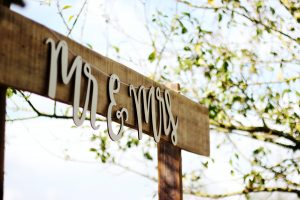 Although I deleted the profile, we initially met on POF. Online dating does not work out for everyone, but I feel like if you apply the same standards that you have in a regular dating life, it very well could help you find someone. If you do not have any standards, you need to create some and strongly enforce them. The first step to finding anyone is to be completely honest about what you want from a man, and do not settle for anything less.  I shared my online dating story with quite a few people, and I have heard similar success stories with online dating; many women and men found someone that really worked out for them. You must go into online dating with common sense and remember that you are in control of who you allow into your life. Let a close friend know where you will be and who you will be with for the night. Online dating is not necessarily the best time to keep people out of your business because you are meeting strangers, and I know you do not want people to find out by watching Dateline. Always meet dates in a public place and do not invite them to your house. Please note that I did not invite a single guy from POF to my residence, I always met at a restaurant and parked under a light.  Also, do not go to their home. I did end up at my now husband's residence, but it was after a few months and by then he earned some trust.
If finding a meaningful relationship is something you want to accomplish, then do not let anyone scare you away from trying out online dating. I had fun with it for a little while and by sticking to my standards, I was able to find an amazing husband.
Join the conversation.
Comment below if you tried online dating? What did you find to be be successful? If you were unsuccessful with finding someone, will you try it again?