Hello Happy People,
 I know it's been quite a minute since you have last read a post from me, but a lot of things have happened!
I don't think I will be able to express each moment properly in the blog, but I'll give you some highlights and possibly elaborate in future blog posts. We have transitioned from living in Colorado to Florida and in addition to that we also had to process new changes to our family.
The past few months have not been easy for me. I took it pretty hard having to give up everything that we had worked so hard for and then start over, but I'm slowly learning with each day that it's going to be OK. We don't always know why things happen when they're happening but as time progresses, we eventually start to see that it had to happen for a reason. I wouldn't change our circumstances now because each day shows me that this is the direction that our journey is meant to travel. Although I'm not 100% on board with everything now, I am doing much better than I was two or more months ago.
 I took our situation hard and I have neglected to write a blog post or do anything for that matter. I became a real-life couch potato. However, as each day goes by, I become more and more myself. Plenty people didn't even understand why I wasn't on cloud 9 because they think I live such a perfect life, and I really don't. 
 I work hard to get through my obstacles. It is now easier for me to look back and say that maybe I was overreacting but during the time, it was my reality and I just did not want to accept it.
Why did we move to and from Colorado?
My husband was in the military and once he retired, he accepted a position in Colorado at Peterson Air Force Base. It was super exciting to us just because we had been anticipating the day that we would move from Mississippi. I like seeing new scenery and Colorado just seemed like it was going to be amazing so off we went to start a new life. While we were in Colorado, we made the decision to build a new house with the understanding from each other that we would at least stay there five years. The cost of living in Colorado is very expensive, so having our own mortgage was better than paying someone else's in rent. As the months passed by, it seemed like we weren't living our best quality of life. Colorado is a cold state especially in the winters and although the mountains are very beautiful, we just weren't hikers or skiers. You can only do so many activities in Colorado and eventually we just become homebodies. 
Listen to the Playlist
 Click to the button to listen to the post soundtrack  on Spotify! 
Go to Playlist
Even though we enjoyed the home that we built, it was clear that Colorado didn't offer us enough. My husband began putting in requests for transfer and he received plenty of offers. I wasn't fully aware of his actions, so when he announced that he was offered some ideal locations, I was a bit shocked. I was reluctant, but I knew that it was better to sell our house and move now versus waiting until I got even more comfortable in the home. My husband was super excited about the opportunities that were presented to him. He worked so hard and these new positions would all be promotions, so I didn't feel that it would be right for me to deny him his opportunity of career growth. Especially for the selfish purpose wanting to stay in a home longer. Stability meant so much to me and it seemed that we were finally able to have that after a few years of moving. It seemed like everything was finally coming together but just as fast as I thought that …it all took a detour. My husband made his final decision to accept the position in Florida and we put our house on the market and put our belongings in storage and saw the entire process through.  Our life in Colorado was short lived because we transitioned to Colorado in November 2018 and moved to Florida in August 2020. We enjoyed it while we were there and loved the experience, but even through my bitterness I will have to agree that I don't miss the cold and snow.
changes to our family life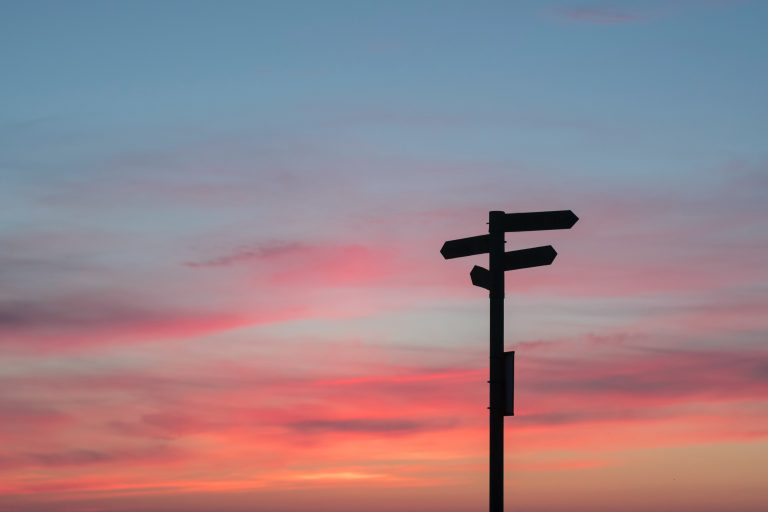 Many people do not know that we have struggled to have another child. As hard as that struggle has been, we never lost focus of the one that we had living in our home which was my son. We have always tried to put his best interests before ours. We obligated ourselves to always make sure that we chose positive neighborhoods in which he could make friends, go to good schools, and have activities to do. It hasn't always been easy battling your own health issues and being a good parent at the same time, but I did it daily. Even through the days when I'm hurting, I make sure that I do what was right for my son. I protect him in the best way possible and make sure that he knows that he is loved, appreciated and I respected. Even amid trying to have another child, I never expressed my struggle to him. I just didn't want him to think that he wasn't good enough or have him worrying about me and the process.  While preparing to transition to a new state, I was also preparing to go through what would be my last attempt at In Vitro Fertilization (IVF) and I did let him know  ahead of time that I had to use doctors and science to conceive another child. With my son being an only child, it always made me sad that he didn't have anyone in the home to interact with and to enjoy. I wanted my transfer to work more than anything so that I could give him an opportunity to be a big brother.
With that being said, we went through two changes to our family dynamic.  I finished my second round of IVF and my only son decided that he wanted to permanently stay at his father's house after summer vacation.
In addition to transitioning to Florida by having my belongings in storage, selling my home and living in hotels… I now had to cope with my beloved son deciding that he was going to live in a different state. It seemed like I had lost control of everything and I didn't know how to fix any of it on my own. I wanted my child to be happy, I have always decided that no matter what my son will have a smile on his face. However, making the decision of letting him stay with his father was very tough for me. I heavily weighed the pros and cons. Overall, I didn't want to have a child that resented me or felt like I was keeping him from his father. My goal was to make sure that my son always stayed on top of his academics and to make sure that he succeeded in walking across the stage his graduation year. I want to make sure that my son understood financial stability, I want to make sure that my son knows how to properly obtain property, and I want to make sure that he's in a safe vehicle on the streets. Seriously, every scenario in my son's life I was prepared to make sure that he would have proper education and support.  I initially felt like my heart was ripped out of my chest. All I knew was how to do was be a parent. I came to the heart wrenching decision that he's a teenager, perhaps he needs his father's guidance as well. I just hope he doesn't forget the foundation that I already laid for him. I can also understand where my son was coming from with wanting to stay closer to family. He was 9 years old when we moved away from his family and his friends. He is just like me when it comes to being family oriented. He enjoys being around the people that he loves. In concluded with a heavy heart to let him stay in Texas.  I strongly emphasize heavy heart.  His absence hasn't been as bad as I thought that it would be on me. I talk to my son every day.  I text, call, and video call him on the regular. I have rough days where I just want to bust in his room and be silly, but I'm satisfied knowing that my son is happy, and I love hearing that he's spent time with family. I enjoy hearing that he's attended family events that we typically missed out on attending. He's protected and he has some good people looking out for him. It has really changed the dynamics of my household because we're so used to always thinking about him. It has only been a few months, so the circumstances could always change in the future, but for now everyone is adjusting.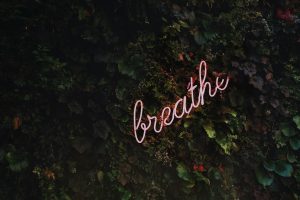 putting it all back together
My only son living in Texas was definitely sad, but I knew he was in good hands. I determined that it was okay for me to focus more on my mental health and less on the events that were making me feel low. I truly wasn't as happy as I wanted to be each day and each day I faced myself with the question, "What can you do for you?" I have realized in the past that no one can make you happy, it is a state of mind… your own mind. I had gone through this a little after we first moved to Colorado and I didn't want to fall down the same path as I did previously. Unfortunately, I just had so much going on at one time, I felt like anybody would ultimately go off the deep end. I tried to stay positive, mostly about the outcome of my IVF transfer and focus on growing my little family. I never expected that I would have multiple children living in different states, but it was still exciting to think of a new life being born into this world and that life being my second child. I stopped focusing so much on the things that I simple could not change and started putting into perspective that this detour was already predetermined for our family. Everyone in my family was gaining something that they truly wanted and I decided to embrace that thought. 
I'm almost certain that other people have far more going on in their life than my little problems and you're probably thinking, "Oh lord, Drama Queen!" 
It's apparent that we all live different lives, so I don't make it a habit to tell people how to react to their situations. A certain event may not be a big deal to one but can be a huge breakdown for the next. Any change in life that doesn't initially make you happy you have the right to express your emotions because life is a learning experience. We don't go into each day knowing exactly how to handle what comes our way. Initially, we may feel entitled to throw a fit even if it doesn't solve anything and then we get over ourselves and look for a solution.
 It sometimes takes a little time, but I will always find the silver lining.
In the past few months I have gone through IVF, sold a brand new home, lived in hotels for a month, relocated to Florida, made the decision to let my only son stay in another state, and relied on my husband to hold us up financially all while facing a nationwide pandemic. None of this was thoroughly planned out, but the greatest lesson out of it all is that it's possible. God hasn't failed me yet and each day he reminds me that I am not in this alone.
I look forward to elaborating on some of the topics brought up in the future. I know my IVF journey has probably piqued some interest, so I'll be sure to follow up with you all soon.
Thank you for reading and feel free to leave any comments or questions!